How to customize edit mask in TextBox custom fields?
One of the abilities of TextBox and LinkTextBox custom fields in eWay-CRM is to create custom input masks to filter what can be typed into the box by the user. The mask is defined in the Edit mask field.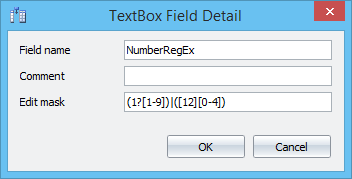 The mask uses Regular Expressions, for more details please take a look at the DevExpress documentation.