Hvordan knytte Kategorier til Kontakter
You can use categories to divide items (contacts, leads, projects, etc.) into groups (e.g. industries, territories).
The easiest way to create a category is to click on Add relation with a new item on an item card (Lead, Contact, Project) and select New category.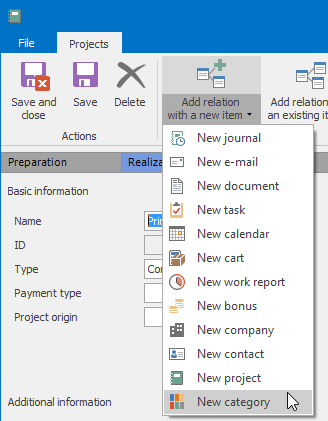 If you want to avoid duplicates in the future or you don't want other users created their own categories, you may create categories in Administration Settings in advance.
Click Administration Settings on the eWay-CRM ribbon.

Click Groups under the Users and Permissions tab.

Click New.

Specify a Group name, check Is category box and click OK.

Now you can assign the category to a particular item (contact, lead, project, etc.).
Click on any module to open the list of items.
Right-click on an item(s) and select Categories.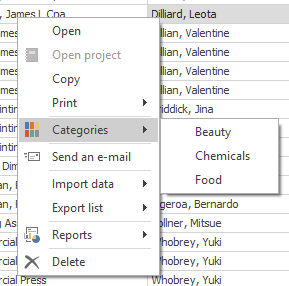 Alternatively, you can open an item, click Add relation with an existing item and select Existing category.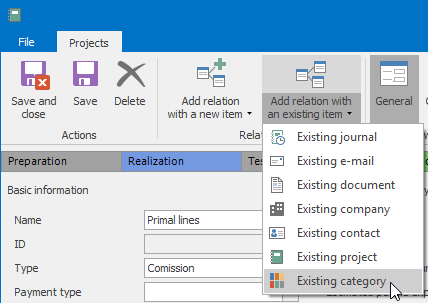 Now, you can add a column Categories to a list view of leads, contacts, projects, etc. and filter or group items by categories. Learn more about creating custom list views here. See examples below: