eWay-CRM 4.3 Helps Save Your Time
New release brings 14 great features that saves your time
New version, new features. This release focuses on "saving time." We added 14 great features that simplify tasks to save you time in the long run.
Time Saver 1: Conditional Formatting
Save time by identifying key records faster. Set up red background of all projects with an upcoming Estimated End. Mark green the top 10 hottest leads. Let eWay-CRM display an exclamation mark by all companies without activity longer than 1 month. All you need to do is give your records one glance to identify all of the information you need to know and process.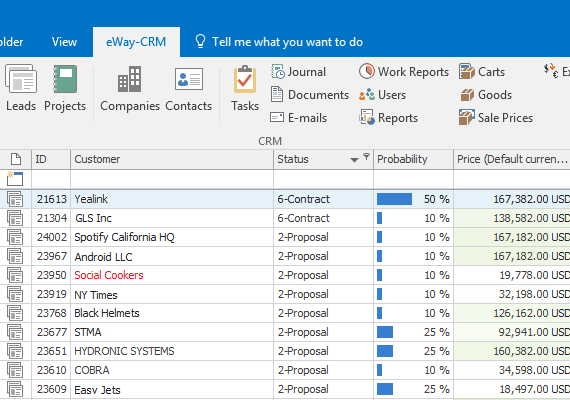 Time Saver 2: Sub Totals in Lists of Items
Group leads / projects by customers or owners. eWay-CRM will provide you with subtotals so that you can quickly see how much money each sales manager can has in the pipeline.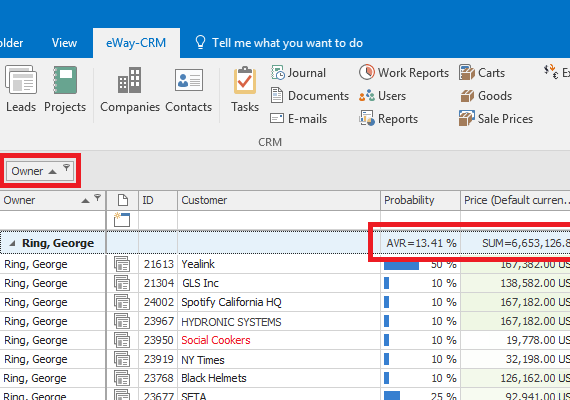 Time Saver 3+4: Memory and Custom Views Feature for Reports
Report Memory automatically saves the input parameters you entered the last time. If you reopen the report later, the parameters will automatically load so that you need to fill them in again.
You know the Custom Views feature from list of items. We have added it here too. Make a set of predefined views for each sales rep in report Activity on Leads.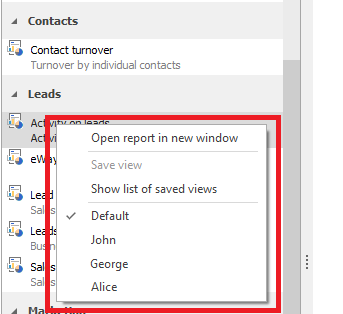 And more. Just have a look at our changelog